* Welcome 2024 *
A journaling workshop
led by Lisa Yarger

Sunday, 7 January from 14:00 to 17:00 at the Munich Readery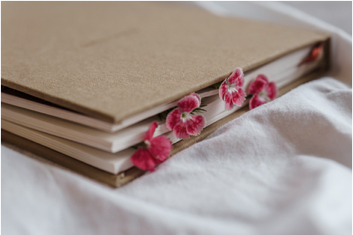 Photo by Olha Ruskykh

Workshop fee: €40*

What went well for you in 2023? What gave you the most joy? What do you want to take with you from 2023 into 2024? What do you want to let go of?

In this workshop, journaling prompts will help you reflect on the past year and explore your hopes and goals for 2024. Give yourself the gift of a dedicated space to reflect on 2023 with compassion and greet the new year with optimism and joy.

This workshop will be in English, but non-native English speakers are very welcome. You are welcome to journal in whatever language you choose.

No previous writing experience necessary. The writing you do in this workshop is for you. You will not be pressured to share anything you've written with the workshop leader or with other participants.

Maximum number of participants: 10.

There will be some overlap between this workshop and the Welcome 2024 workshop on January 7, but you are welcome to take part in both.

*Reduced rates available for students supporting themselves and in hardship cases.

Questions? Ready to register? Send us an email at store@themunichreadery.com.


Feedback from previous old year/new year journaling workshops:

I liked the several short exercises one after the other. It kept things flowing nicely. And as always your kind, gentle guidance.

I liked the atmosphere in the group. I'll take the free writing technique with me, it helped a lot!

The guidelines for free writing are very liberating!

I appreciated the varying time windows for writing. I really love your workshops. Wonderful that people have a chance to speak and feel safe doing so in this environment. Thank you, Lisa.

Loved all the questions! It was great to be with other people.

Thank you very much for the workshop. I really liked the questions. Having a set of them to choose from was very useful. I will take with me some of the questions and the list of baby steps I have written down.

I liked the format and your questions. I'll take with me the idea of being gentle with myself.

I am taking with me the reminder that writing is enjoyable and I do this because I actually like to do it!

I liked the introspection and the looking back and looking forward. I really appreciated the emphasis on being kind to ourselves. Thanks again for another great workshop!!!


Lisa Yarger is an avid journaler and the author of the award-winning book,
Lovie: The Story of a Southern Midwife and an Unlikely Friendship
(University of North Carolina Press).

Find out more at:
www.lisayarger.com
www.uncpress.org