Unlock Your Writing
A three-hour Zoom workshop with Lisa Yarger

Sunday, 28 February
13:00 to 17:00
with a one-hour break
between 14:30 and 15:30

For writers of all levels.
Maximum 10 participants.

Fee: 30€*

This workshop was such a hit when we offered it in January
that we'll be offering it on a monthly basis this year!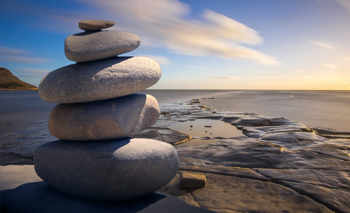 Want to write but don't know where to begin?
Already writing but feeling blocked?

In this workshop, you'll combine two fun and time-tested techniques to unlock your ideas and let your writing flow: free-writing and prompts. When free-writing, you have permission to write without concerns about spelling, grammar or whether your writing is "good enough." Prompts such as objects, images, words and phrases give your imagination a clear starting point.

During the workshop, you'll have the option to share some of your writing, but there is no pressure to do so.
You'll leave the workshop with an understanding of how free-writing and prompts can help you get started or unblocked. Chances are you'll finish the workshop with a few gems that you'd like to rework and turn into pieces of fiction, personal essays, or poems.

Ready to get your creative juices flowing?
Whether you're a beginning writer looking for support or an experienced writer hoping to spice up your writing practice, this workshop is for you!

To register, send an email to Lisa at
store@themunichreadery.com

Lisa Yarger is the author of the award-winning book,
Lovie: The Story of a Southern Midwife and an Unlikely Friendship
(University of North Carolina Press)
www.lisayarger.com


*Reduced rate available for students or people without income.

Photo by David Bartus from Pexels